Since the world is getting digital day by day. We can find like everything on our mobile phones. Fitness is something earlier was known for gyms and the gym trainers. But for the busy world in the rat race of competition and being rich, it has become difficult for people to go to the gym and burn off those calories, or to have a dietician, or have a nutritionist, etc. to take care of their health. But now we can find a thousand of applications on our mobile phone which we can access anytime anywhere and sometimes free of cost. And even though if they are paid they are quite affordable for everyone.
So in this article, I am going to talk about Top Ten Mobile Free Health Apps:
1. 7 Minute Workout
---
It is one of my favorite apps. Since the world is busy and no one as such that time to invest in working out to maintain their fitness level. This app will allow you to workout in just 7-minutes. I know you will be thinking like how can everyone workout in just 7-minute. But yes you can. This will burn as many calories as you will can you will work out for an hour. This app will challenge you to work out for a month consistently in the beginning. It has some batches for completing each challenge they have. Having a batch may sound childish but trust me after cracking those challenges, those batches will make your day.
Also, the app demonstrates each exercise just like a personal trainer in your little device. You can adjust the voice setting. Those voice setting will also boost up your stamina. There are several workouts specifically for particular regions like legs, chest, hand, stomach, back, etc. you can also repeat the circuit if you have time and energy. Otherwise even doing 1 circuit will burn enough calories for your day.
Key Features: 
There are 12 exercises to do in 7-minutes.
It is equivalent to doing work out for an hour.
The moves should be a workout as it is demonstrated.
It will increase your metabolism.
Cost:
$2.99
But the full body workout is for free.
Download:
iTunes App Store
Google Play Store
Website:
7minworkoutapp.net
Workout with Keto Diet!

If you guys are here that means you are wanting to get in shape. Let's start at the beginning. A ketogenic diet is a low carb diet (5-10%), high fat (60-70%), and moderate protein (15-30%).
2. Charity Miles Walk & Run Tracker
---
It is an innovative kind of app. This app doesn't only ensure to tell you what to do but also motivates you to walk or run.  If you need external motivation to get out of your cozy bed and walk or run just get this app download. This app can motivate you to do so. How? Here is the answer it will tell you the benefit of running by rewarding you the money for charity for every mile you walk or run. For such a cause even the laziest person can walk. It will ensure that you can consistent in your walks or running.
Key Features:
You can earn money which goes for charity with every mile you walk or run.
You can choose the kind of charity you want to do.
The members of this app have earned about $2 million for charities
Cost:
Free
Download:
iTunes App Store
Google play store
Website:
charitymiles.org
3. Alo Moves : Yoga Classes
---
It is another way to get the best coaches for yourself. World-class coaches can train you from your that little device. In this app, you can access the videos of workouts. It will help you to be consistent with your exercise which is the most important thing to stay healthy. It will track your progress and end of the month when you will see your progress, it will motivate to push yourself even harder.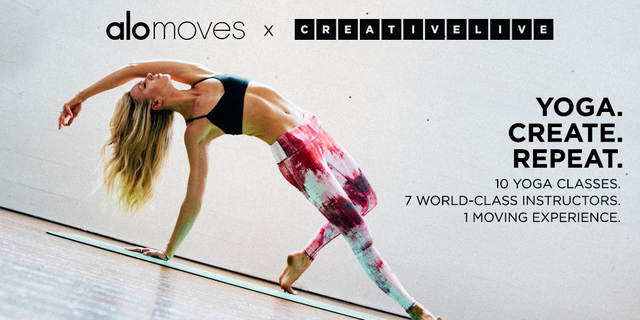 Key Features:
You can learn from world-class couches.
You can learn new skills and reach your goals.
You can track your progress.
You can access videos through your mobile phones using its app or website.
You can save the videos offline.
Cost:
Workout cost differs by program.
Download:
iTunes App Store
Google Play Store
Website:
alomoves.com
4. Daily Yoga : Yoga Fitness Plans
---
It has more than 500 yoga poses. In this app, you can plan your exercise time. It will tell you the exact yoga poses you need to do for reaching your goals. It will guide you all through the exercises with a soothing music.
Key Features:
It has relaxing music to relax your mind and distress it.
Professional yoga instructors design the workouts.
It has high definition quality videos.
It has step by step instructions.
Health data log can track your calories burned.
You can get inspired by the community.
Cost:
Free
Download:
iTunes App Store
Google Play Store
Website:
dailyyoga.com
5. Fitbit
---
For Fitbit app one must own a Fitbit band it is like a watch on your hand. It a trendy fitness band. There are many kinds of Fitbit bands according to the person's taste. It helps to monitor almost every aspect of health. It can track sleep cycles, caloric intake, calories burned, number of footsteps, etc.
Key Features:
It monitors almost every aspect of health and wellness.
It can track your footsteps and various activities.
It can track your sleep cycle which can improve sleeping habits.
You can compete with a friend by comparing the stats.
You can challenge your friends and set fitness goals.
Cost:
Free (but one must own a Fitbit band, according to that price can vary)
Download:
iTunes App Store
Google Play Store
Website:
fitbit.com/in/app
6. MINDBODY : Book Fitness, Wellness, Salon, and Spa
---
It is the app which can help you to find service offline. If you want to go to some good gym or spa or anywhere for your fitness, wellness and beauty, it will find it for you in seconds. Its goal is to make you look your best self every day.
Key Features:
It can find and book places instantly near you.
It can save your favorite places if you can go there again.
It can book at last minute and can make an appointment for plans.
It can find good deals and promo codes to save money.
Cost:
Free
Download:
iTunes App Store
Google Play Store
Website:
mindbodyonline.com/get-the-mindbody-app
How Much Sunscreen To Use?

Let's first try and understand about sunscreens. Sunscreen is a cosmetic product which protects us from UV rays. UV rays are ultraviolet rays which can cause damages to our skin.
7. Sworkit: Workouts & Fitness Plans
---
It is also an app for workouts. But on this app, you can personalize your exercise and moves. You can also select the body part you are targeting to. It has videos for each exercise which demonstrate exactly how you need to do it. You can create your workouts. It will save all of your workouts details.
Key Features:
You can choose from strength, cardio, yoga, or stretching.
You can adjust the duration from 5 minutes to 1 hour.
You can create your workouts or modify existing workouts.
The moves are demonstrated through videos.
Cost:
Free
Download:
iTunes App Store
Google Play Store
Website:
sworkit.com
8. HealthyOut : Healthy Restaurant Nutrition Guide
---
It is an app to find the cafes and restaurants who serve healthy food according to some specific diets like keto friendly or vegan-friendly. It will find the café and help you order just using your fingertips and it will come to your place. Even HealthyOut also have some outlets across more than 500 cities.
Key Features:
It can find healthy meals from nearby restaurants and allow you to enjoy outside food even during your diet.
It serves popular diets like Atkins, paleo, etc.
It filters the dish you should not eat during your diet.
It has features like dietary restrictions like vegetarian, vegan, lactose intolerant, etc.
Cost:
Free

Download:
iTunes App Store
At the time of writing this article, HealthyOut App is removed from Google Play Store
Website:
healthyout.com
9. Period Tracker Flo, Ovulation & Pregnancy Calendar
---
Since personal hygiene is critical to have a healthy life. This app is ideal for females. This app tracks the menstrual cycle. You can read many blogs on this app itself which can answer a lot of your questions. All you need to do is feed your little details and it tells you the exact menstrual cycle your body follows. Especially when a female wants to be pregnant, it will tell the ovulation period to know the better chances to get pregnant. It is beneficial when you go to your gynaecologist and you have all your menstrual records in your mobile phones itself.
Key Features:
It tracks your menstrual cycle.
It predicts your upcoming periods' date.
It tells you can you are ovulation
It answers FAQs.
Cost:
Free
Download:
iTunes App Store
Google Play Store
Website:
flo.health
10. CareZone
---
Since it is essential to keep your medical reports saved. Your health is more than what happens inside the doctor's cabin. It helps you to save all your prescriptions, symptoms, health problems, etc. recorded in just one click.
Key Features:
It helps to create a journal for your symptoms between doctors visit.
You can share your details with the family members privately.
You can organize and share contact information for pharmacies.
It is a calendar for tracking appointments.
Cost:
Free
Download:
iTunes app store
Google Play Store
Website:
carezone.com/home